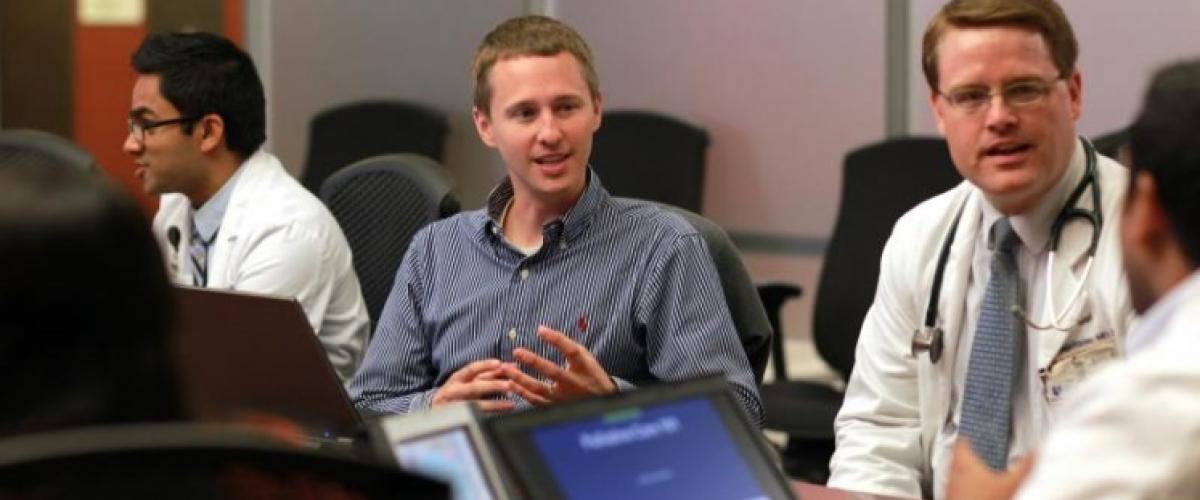 Conferences
Weekly conferences form a key part of fellows' training and education. A weekly series of lectures provides a core curriculum on hematology and oncology, and grand round conferences allow fellows, faculty and physicians to discuss recent important cases seen in Duke and the literature. Multidisciplinary conferences also allow fellows to broaden their expertise.
Required Core Conferences
Hematology/Oncology Core Curriculum Lectures
Mondays, 12:30 a.m. – 1:30 p.m.
The formal training of fellows is structured around a didactic lecture series and a formal curriculum, presented at a luncheon conference (or virtual alternative) each Monday. The conference instructs fellows in the basic science and clinical principles of hematology and oncology.
Hematology/Oncology Grand Rounds
Wednesdays, 8:00 – 9 a.m.
Grand Rounds presentations often begin with a case, followed by 15-20 minutes of discussion and literature review prepared by a fellow, resident or staff member. Fellows' presentations are formally reviewed. Additional topics presented at Grand Rounds include faculty debates, M&M conferences, outside speakers as part of the monthly DCI seminar series, and research presentations by faculty and fellows.
Fellow Directed Conferences
Fellow directed conferences include a number of educational initiatives, including:
"How I Treat…" series
Journal Club
Board Review
Communication Series
Safety/QI meetings
etc.
Multidisciplinary Conferences
Fellows are required to attend and participate in at least one multidisciplinary conference each month throughout the fellowship. These conferences are listed below and include, but are not limited to, the following:
Bone Marrow Transplant Grand Rounds
Duke Health Raleigh Multi-Disciplinary Tumor Board
Head and Neck Conference
Hematology Case Conference
Hematological Malignancy Grand Rounds
Melanoma Conference Multidisciplinary Breast Oncology Conference
Molecular Tumor Board
Multidisciplinary GI Oncology Conference
Multidisciplinary GU Oncology Conference
Multidisciplinary Thoracic Oncology Program (TOP)
Multidisciplinary Sarcoma Conference
VAMC GI Oncology Multimodality Conference
VAMC Thoracic Oncology Conference