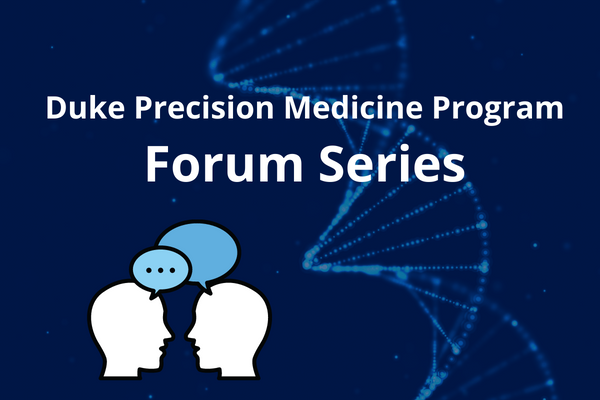 The Duke Precision Medicine Program's Forum Series is set to return with a line-up of outstanding speakers kicking off January 12, 2023.
The Forum Series features speakers from Duke University and beyond working on innovative research in clinical, translational, and basic sciences. Sessions are currently take place virtually on Zoom and are open to those at Duke and outside of Duke.
"We're excited for the return of the Forum Series to provide researchers, clinicians, and anyone interested in precision medicine, the opportunity to hear from well-regarded leaders in this space," says Ryanne Wu, MD, associate professor of Medicine in the division of General Internal Medicine and core faculty with the Duke Precision Medicine Program. "Participants can expect to walk away with new knowledge and perspectives."
Forum sessions take place the second and fourth Thursday of each month from 12 – 1 p.m. ET.
Participants must register to attend the virtual session.
Schedule and registration details are available here