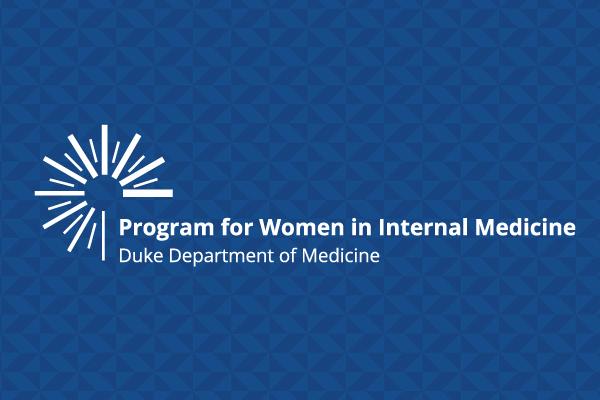 The Duke Program for Women in Internal Medicine (PWIM) has announced upcoming opportunities for 2023, focused on networking, mentoring, and advocacy. 
Networking
Please join us for new quarterly community gatherings aimed at all women faculty and trainees in the Department of Medicine! These casual meet-ups are intended to give time for networking in a relaxed, family-friendly atmosphere. Grab your kids from school or daycare and bring them along if you'd like! 
When: Early evening every quarter
(First two dates are: Tues., March 14 and Mon., June 12 - starting at 5:30 p.m.)
Where: The Honeysuckle at Lakewood
(Parking available on site, indoor/outdoor seating is abundant and the outdoor space is fenced)
Who: All women faculty and trainees and their dependents are welcome!
Mentoring
NEW monthly peer mentoring meetings will be available to all faculty via Zoom on the third Friday of each month from 12:30 - 1:30 p.m. starting March 17. These meetings will focus on issues of leadership, scholarship, and career strategy for women faculty. General topics will be shared in advance. Faculty are invited to share a situation for which they would like discussion or feedback. We look forward to hearing from women of all backgrounds, ranks, and stages of careers.
Advocacy
PWIM will continue to offer several faculty panel discussions on topics for advocacy for women and faculty of color throughout the year. Be sure to check out the recent LEADS Health Equity and Disparities in Medicine session on, "Mentorship and Promotion of Women and Faculty of Color at Duke." View the recorded session.
---
Want to get involved with PWIM? Reach out to Daniella Zipkin, MD, Associate Vice Chair for Faculty Development and Diversity and Chair, Program for Women in Internal Medicine
Learn more about the Program for Women in Internal Medicine (PWIM)