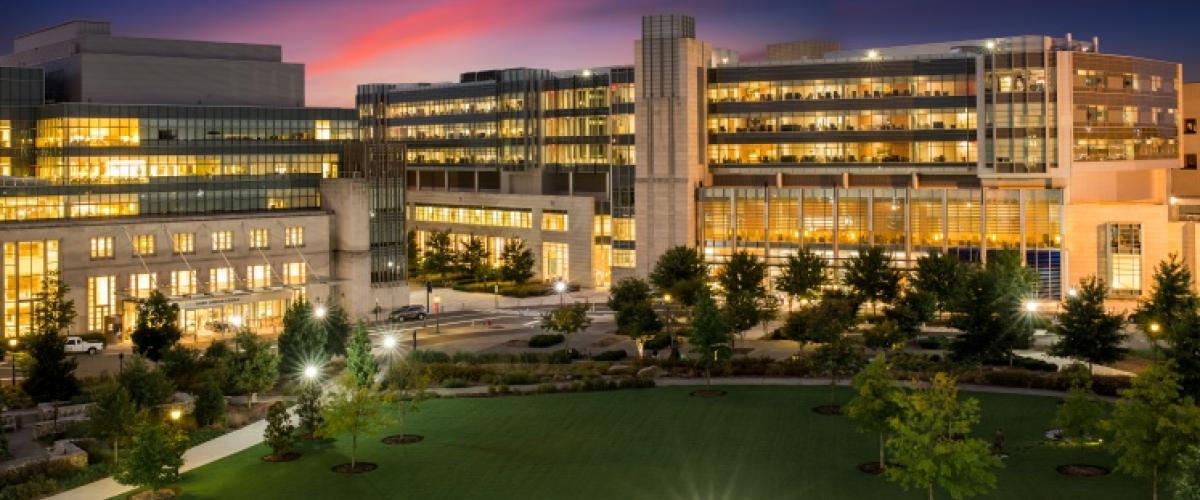 Thank you for your interest in the Duke GI fellowship program.  I'm grateful I have the opportunity to work with so many outstanding colleagues and trainees here at Duke and to be able to guide and support each of our trainees on their chosen career paths.  Here at Duke, our goal is to train expert academic clinicians and physician-scientists whose skills, innovation, and compassion will set the foundation for their future success as leaders in the field. I am extremely fortunate to be able to play a small part in shaping the physicians and investigators our fellows develop into at Duke.
As a fellow here at Duke, you will have the opportunity to work closely with over 60 renowned physicians and investigators, whose interests and expertise extend to all major areas of digestive diseases.  Your clinical training experience at Duke will be comprehensive.  It will expose you to a wide range of clinical settings including four distinct hospitals in our health system including: the main hospital in Durham; two, community-based hospitals in Raleigh and Durham; and the Durham Veterans Affairs Hospital.  Your time on the inpatient services will be busy for sure, but these diverse clinical settings will give you exposure to a wide range of health care delivery systems to best prepare you for your future career in gastroenterology.  You will have the opportunity to rotate through all of our subspecialty clinics, and each year, you will have your choice to work directly with an individual subspecialty clinical mentor.  In this way, you will be able to tailor your training to your specific clinical interests, while also being well trained in all aspects of gastroenterology and hepatology.
The tradition of endoscopic teaching at Duke, established many years ago by Peter Cotton, remains strong. The endoscopic training experience at Duke provides our fellows with a high volume of cases and our training curriculum ensures they all develop into outstanding endoscopists. 
As a fellow at Duke you will choose one of two separate training tracks: The first track, is a clinical track in which you will have three years of clinical exposure, in addition to structured participation in mentored quality improvement and clinical research projects.The second track, is a National Institutes of Health-sponsored research track. Fellows who select this track, spend 18 months on our clinical services, and an additional 18 months involved in a mentored research project in a clinical, translational, or basic science field of investigation.  Our research fellows have the opportunity to participate in structured coursework leading to a Master's of Health Sciences degree in one of two Duke University programs.  These are the Basic Science Research Track (BSRT) and the Clinical Research Training Program (CRTP).  Our research fellows can choose among a wide range of additional educational programs offered through Duke University including a Masters in Clinical Informatics and a research curriculum in Health Disparities Research.
Duke GI is committed to creating an environment that is equitable, diverse, and inclusive at all levels of our team and in the care we provide to our patients. I'm proud that 40% of my colleagues and more than ½ of our fellows are women and 16% of our faculty are underrepresented minorities in medicine.  As the program director of the GI fellowship, I am deeply committed to fostering a supportive, inclusive, and compassionate training environment here at Duke.
I am also committed to ensuring our program's learning environment is learner-focused and responsive to the needs of our fellows.  I assess all aspects of our educational process each year with direct fellow input and implement any necessary changes.  This year, we've made several changes to our fellows' clinical experience.  We changed the structure of our VA clinical rotations to provide a more focused outpatient clinical experience.  We also converted our block schedules from four-week rotations to two week rotations, in order ensure the fellows have a good balance between focused inpatient clinical experiences and outpatient clinical training while providing some downtime during the COVID pandemic to be supportive of their overall well-being.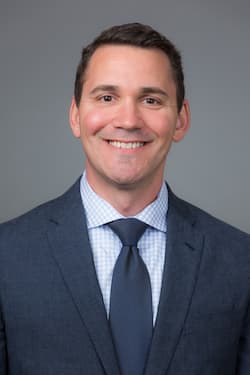 Rick Wood 
Program Director of the GI and Hepatology Training Program