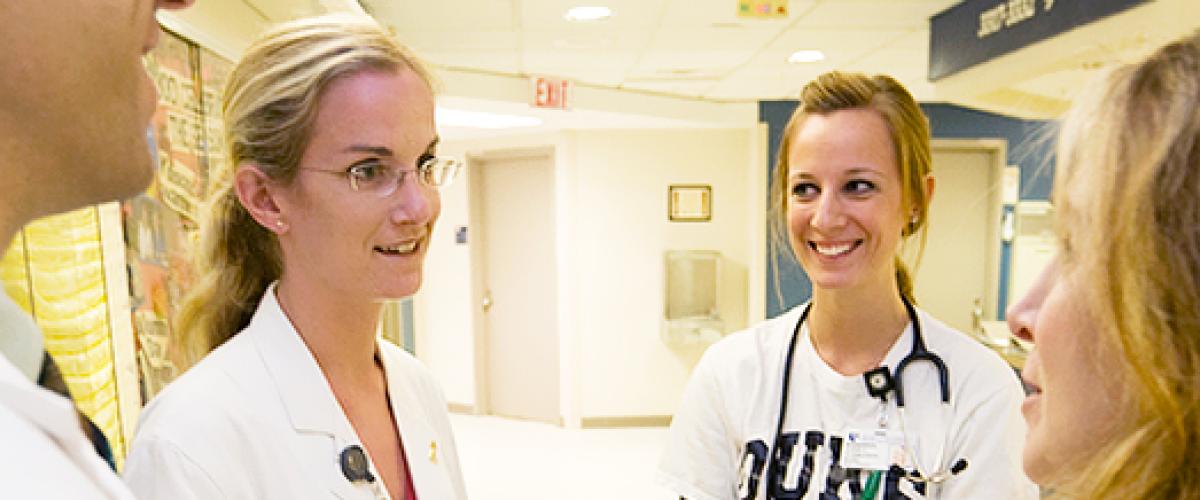 Training Leaders in Geriatrics
The Duke Division of Geriatrics is a pioneer in establishing programs to train physician-scientists and clinician-educators in geriatric medicine.
Fellowship Program
To meet the rapidly growing need for physicians trained to provide the specialized care that many older people require, the Geriatrics Fellowship Program at Duke University Medical Center offers one of the nation's most comprehensive and rigorous academic programs in the field.
Our program trains excellent physicians to become leaders in clinical care, research, an education in geriatrics and gerontology. The experiences and mentoring provided in the course of the fellowship help trainees identify career goals and take the first crucial steps toward achieving them. Many of our former fellows are division chiefs and program directors around the nation.
The curriculum is enriched with training in evidence-based medicine, clinical teaching skills, quality improvement, and interdisciplinary team care.
The Geriatrics Fellowship Program capitalizes on the facilities of the Duke Aging Center and the Durham Veterans Affairs Medical Center.
For more information, including how to apply, please visit our Geriatrics Fellowship Web site.
Continuing Medical Education
Duke Geriatrics offers an array of continuing medical education (CME) courses and conferences.