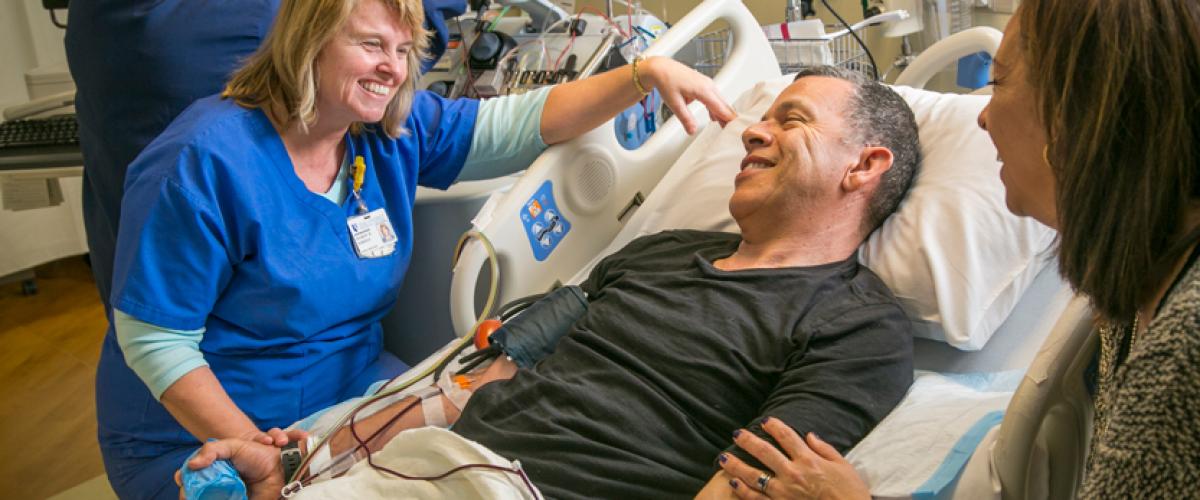 Compassionate Care for Cancer Patients
Duke's nationally recognized physicians and staff combine cutting-edge research with compassionate care to treat more than 7,000 new patients with cancer each year. This volume gives our team the extensive experience that yields better results.
Duke Division of Medical Oncology physicians provide diagnosis, evaluation, and treatment of all solid tumors.
Patients are cared for by medical oncology faculty, physician assistants, and nurse practitioners in disease-specific clinics, along with surgical oncologists, radiation oncologists, and faculty from other disciplines as appropriate.
Emphasis is placed on providing support of both the patient and family through the Cancer Patient Support Program and the Center for Cancer Survivorship. These programs form the basis for outstanding patient care that extends from Duke University Hospital to Duke Raleigh Hospital and the Duke Oncology Network.
Connect with Your Health Care at Duke Medicine
DukeMedicine.org is the online resource for patients of Duke Medicine and for those who want to know about health care at Duke University. Click a link below to access patient care resources:
Clinical Services
Services at Duke that feature faculty from Duke Medical Oncology include:
Click here to view a full list of treatments for medical oncology at DukeMedicine.org.