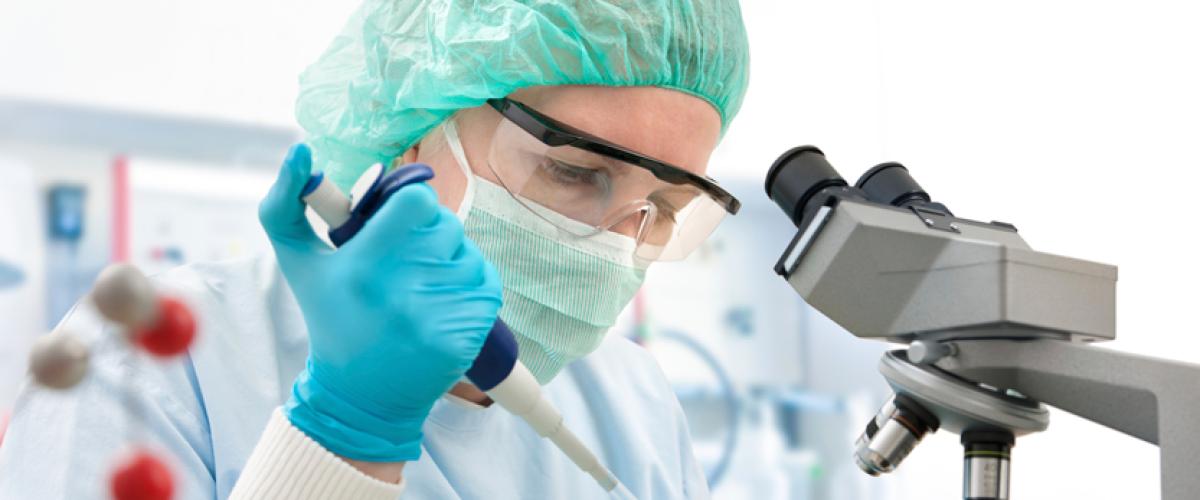 Duke Division of Medical Oncology researchers are working to extend and improve the life of cancer patients through prevention and treatment trials, many of which were initiated by Duke investigators.
Our clinical research is leading to expanded use of targeted therapies, new screening protocols, and better ways to reduce symptoms for patients.
Research Highlights
Duke researchers were part of national studies determining that chronic myeloid leukemia patients taking imatinib (Gleevec) as a first-line therapy can expect to live an average of six years longer than those who take more traditional interferon-alpha therapy. These studies showed that sophisticated drug design could contribute to more effective cancer drugs.
Duke researchers reported evidence that a combination-targeted therapy of lapatinib plus trastuzumab gave patients whose breast tumors are HER2-positive more than a four-month survival advantage over patients who took lapatinib alone. This was the first time that two targeted therapies have been found superior to any treatment that paired a targeted therapy with a hormonal or chemotherapy based approach.
The Duke Cancer Care Research Program produces evidence-based solutions to problems in supportive oncology and aims to improve quality of life for people with cancer and their families.