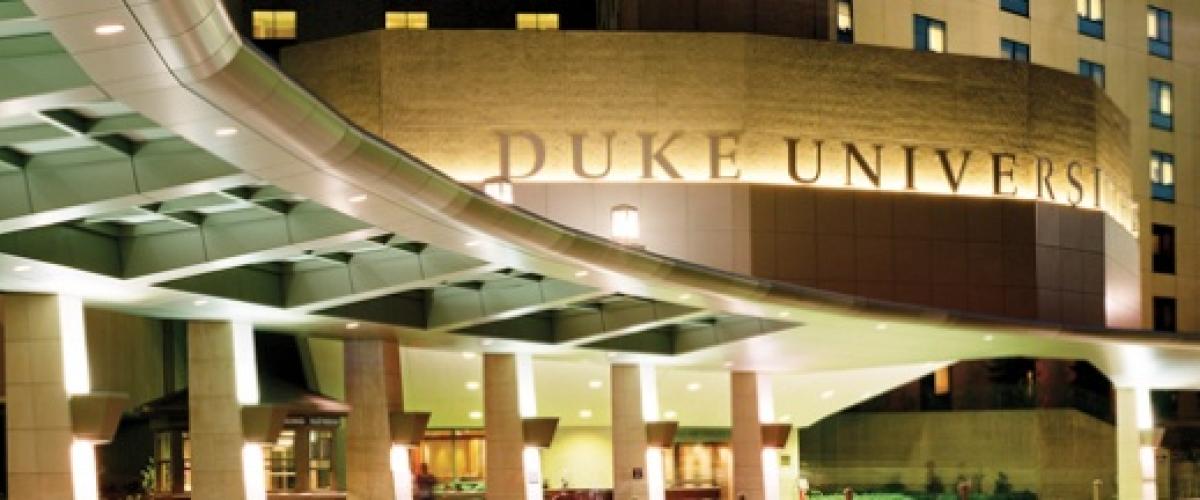 The Duke Division of Medical Oncology applies our world-renowned research and innovative treatments to deliver leading-edge and compassionate care for individuals with cancer.
Our physicians provide diagnosis, evaluation, and treatment of all solid tumors.
Duke is ranked as one of the top cancer hospitals in the country (#11) by U.S. News & World Report.
The clinical care, education, and research missions of the Division of Medical Oncology are closely aligned with our related divisions of Hematology and Hematological Malignancies and Cellular Therapy.
Many of our faculty are members of the Duke Cancer Institute, one of only 40 centers in the country designated as as Comprehensive Cancer Center by the National Cancer Institute.
Setting the Standard for Cancer Care Worldwide
As one of 21 institutions in the National Comprehensive Cancer Network, Duke leads and contributes to expert panels that define clinical guidelines for cancer care worldwide.
A number of clinical trials are under way in such areas as breast cancer, lung cancer, and personalized medicine for cancer. Learn more at DukeMedicine.org or at the clinical trials listing of the Duke Cancer Institute Web site.
Important Numbers
Campus mail: Box 3406
Appointments: 919-668-6688, option 2
Fax: 919-684-0745
GI-New Patient Appointments: 919-660-9673
GI Oncology Clinic Check-In: 919-613-0885
GI Oncology Clinic Check-Out: 919-613-0881
GI Oncology Medical Records: 919-681-5257
Triage Nurse: 919-668-6608, option 6
Hospital Operator: 919-684-8111
Brain New Patient Appointments: 919-681-1677
Breast New Patient Appointments: 919-660-9672
GU New Patient Appointments: 919-668-8108
GYN New Patient Appointments: 919-684-3765
Melanoma New Patient Appointments: 919-660-9671
Sarcoma New Patient Appointments: 919-613-5550
Patient Information: 919-684-2410