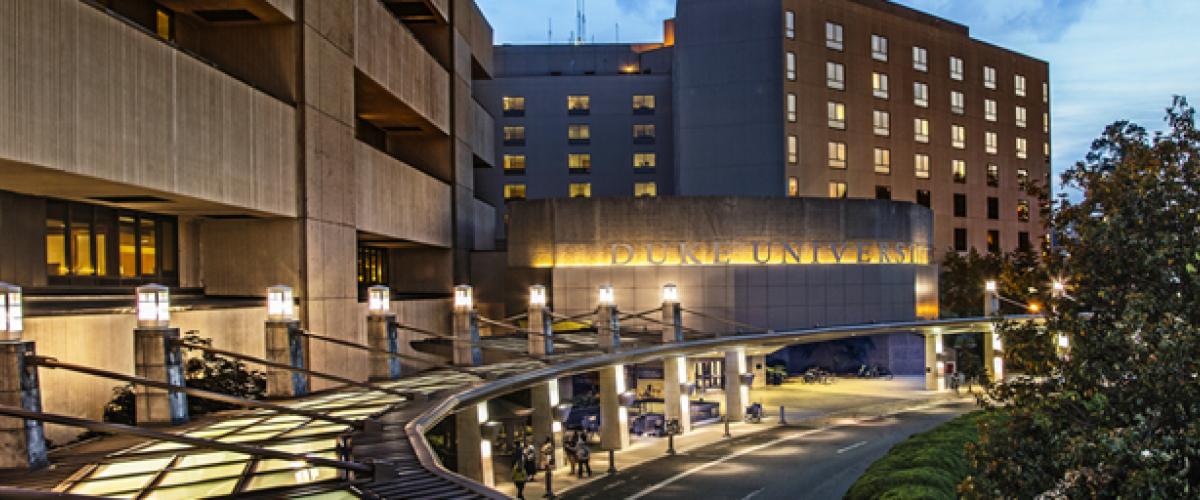 About the Division of Rheumatology and Immunology
The Division of Rheumatology and Immunology at Duke University Medical Center was one of the first rheumatology units established in this country and is now widely recognized as one of the most pre-eminent.
With a strong tradition of excellence in clinical care, teaching, and research, the division provides comprehensive subspecialty services for patients with a broad range of rheumatic diseases.
Excellence in Clinical Care
Members of the division are known for their skill in the management of diseases such as rheumatoid arthritis, systemic lupus erythematosus, Sjögren's syndrome, vasculitis, and osteoarthritis, among many others.
Because rheumatic diseases are complex and can often affect multiple organ systems, the division works closely with subspecialists throughout the medical center to provide expert consultation and state-of-the-art approaches to patient management.
Learn more about patient care services offered by our division.
Innovative Research Programs
An important facet of divisional activity is an exceptional program of basic, translational, and clinical research directed at understanding fundamental disease mechanisms as well as exploring new approaches to diagnosis and treatment.
Designated as an Autoimmunity Center of Excellence by the National Institutes of Health (NIH), the division is a leader in developing new treatments for immune-mediated diseases using cutting-edge technology. Furthermore, Duke has been the site for testing new treatments for rheumatoid arthritis, gout, systemic lupus erythematosus, and scleroderma in programs supported by the NIH and other industries.
Discover more about our innovative research program.
Outstanding Training Program
Integral to the clinical and research missions is an outstanding training program in rheumatology, which has produced top clinicians and academic leaders throughout the country. The training mission extends to medical students and house officers, with members of the division recognized for their teaching accomplishments by numerous awards over the years.
Learn more about our residency and fellowship programs.
History of Excellence in Leadership
The first division chief, Grace Kerby, was also the first woman Chief Resident at Duke and the first woman in the department to be promoted to full professor. Other division chiefs have included William Kelley, who became Dean of the School of Medicine at the University of Pennsylvania; Ralph Snyderman, who became Dean of the Duke School of Medicine and Chancellor of the Health System; and Barton Haynes who became Chair of Medicine at Duke and the head of the Duke Human Vaccine Institute. In addition, faculty member James Wyngaarden later became Chair of Medicine at Duke and then Director of the National Institutes of Health.