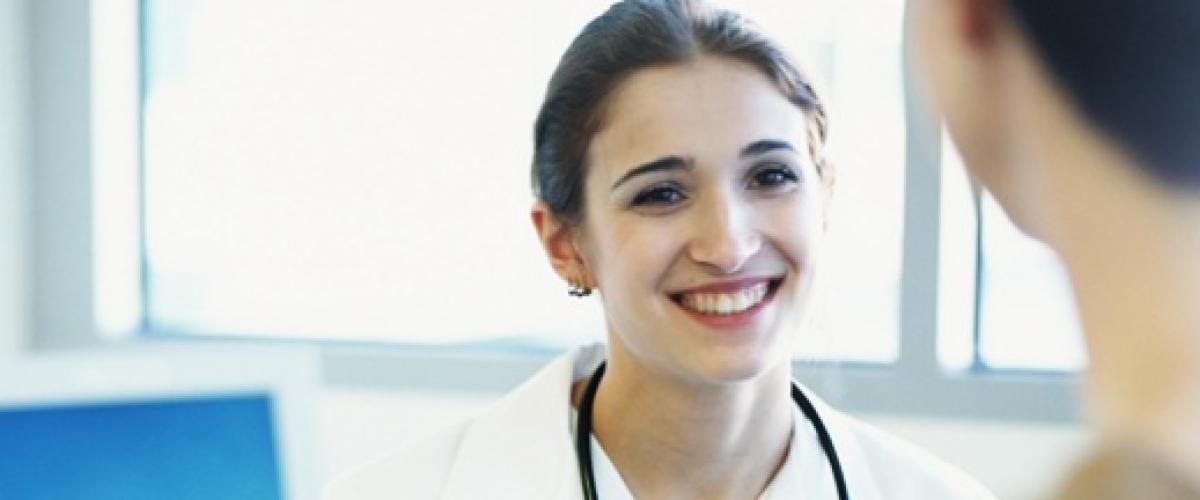 Excellence in Clinical Care and Consultation
The Division of Rheumatology and Immunology shines in clinical care, consistently placing in the top 15 in the U.S. News & World Report annual rankings. Key to topnotch management of complex diseases is teamwork—among specialists and among different types of healthcare providers. 
Recently, three new nurse practitioners joined the division to help manage inflammatory arthritis patients.  "Our vision is that they focus in that area so they are providing evidence-based care," said Clinical Lead Megan Clowse. "They are very well versed in the new medicines. One of the nurse practitioners has been learning about cognitive behavior therapy to help patients manage their pain."
The division runs a number of specialty clinics, capitalizing on the expertise of faculty members.
Clowse runs a clinic for patients with lupus, an autoimmune disease in which antibodies attack the body's own cells. Because lupus can affect the skin, joints, nervous system, lungs, and kidneys, a team of specialists from different divisions work together to address multifaceted needs of the patients.
As Dr. Clowse continues to provide patient care through her clinic, our other faculty are providing exceptional clinical care here at Duke.  Take a look at our services below.
Clinical Services
Patient care services offered by our division include treatment of the following autoimmune disorders:
Connect with Your Health Care at Duke Medicine
DukeMedicine.org is the online resource for patients of Duke University Health System and for those who want to know about health care at Duke University. Click a link below to access patient care resources: