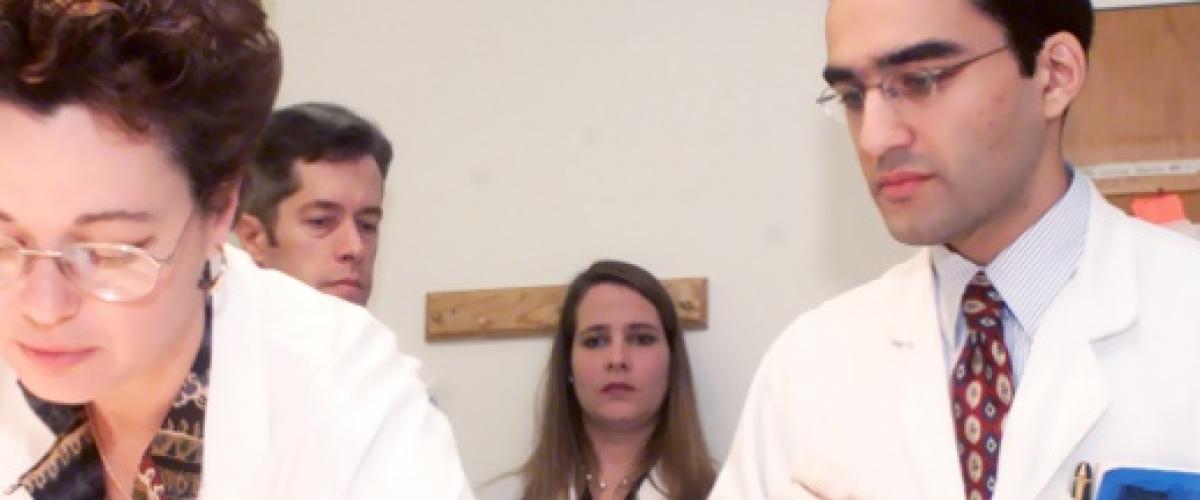 Training Future Leaders in Rheumatology and Immunology
The Duke Division of Rheumatology and Immunology is committed to training future and current physicians how to effectively diagnose and treat autoimmune disorders.
Students train with expert rheumatologists and actively engage in innovative research and treatment of autoimmune disorders.
Learn more about our programs:
Residency Program
Given the frequency of musculoskeletal problems seen in general practice, it is critical that providers have adequate instruction in the essentials of rheumatologic diagnosis and treatment.
A residency in internal medicine gives you access to work with the doctors in the Duke Division of Rheumatology and Immunology.
Our division is a leader in incorporating house officers in subspecialty clinics and expanding training opportunities for individuals interested in primary care and general internal medicine.
Learn more about the Duke Residency in Internal Medicine.
Fellowship Program
Duke's Rheumatology Fellowship Program combines rigorous clinical training with opportunities to pursue basic, translational, or clinical research.
The training program is designed to produce rheumatologists who will be successful in all fields, whether in private practice, as academic clinician educators, or as physician-scientists.
Graduates of the Duke training program have achieved positions of leadership and distinction in all fields related to rheumatology.