The Duke onco-nephrology clinic provides nephrology subspecialty consultation for: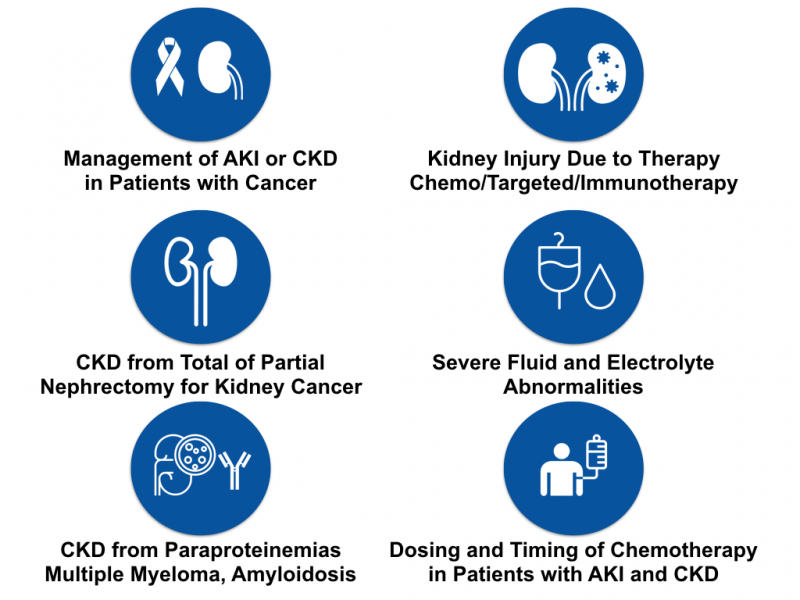 The number of people living with cancer has been increasing steadily. The aging population, improved cancer diagnostic tools, and decrease in cancer-related mortality have contributed to this increase.
Onco-nephrology is a new and evolving subspecialty that focuses on all aspects of kidney-related complications in patients with cancer. Kidney disease is a frequent and increasing complication in cancer patients. Cancer itself can directly cause kidney injury through tumor infiltration or production of nephrotoxic substances. Kidney injury among these patients can also be due to side effects from cancer treatment. Various types of nephrotoxicity have increased with development of new targeted therapeutic drugs and intensive chemotherapy regimens. On the other hand, patients with underlying chronic kidney disease (CKD) have limited options for cancer therapies due to their decreased renal function. Onco-nephrologists will work with cancer care teams to prevent kidney problems or resolve them as they arise, to improve patient outcomes.  
The Duke onco-nephrology clinic is located in Duke South and is staffed by David Ortiz-Melo, MD.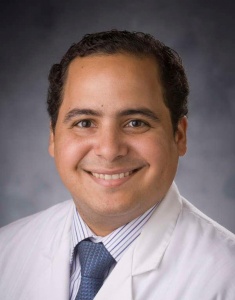 Contact Information
David I. Ortiz-Melo, MD
2424 Erwin Rd, Hock Plaza, Suite 605
Durham, NC
Phone: 919-660-6860
Fax: 919-681-1143
Clinic Information
40 Duke Medicine Circle
Duke South-Clinic 2B
Durham, NC 27710
Phone: 919-684-8111