Duke Division of Nephology offers a clinic specialized for patient with glomerulonephritis.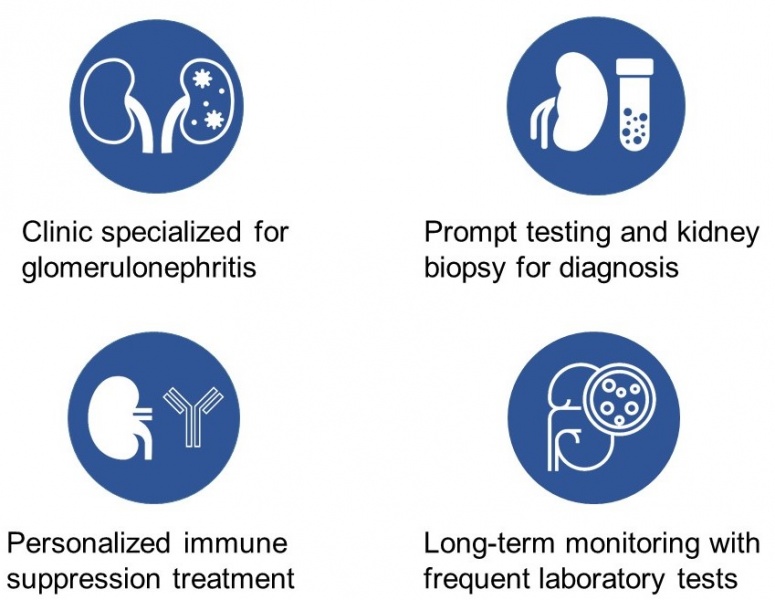 Patients with glomerulonephritis including focal segmental glomerulosclerosis, lupus nephritis, anti-neutrophil cytoplasmic antibody (ANCA) vasculitis, IgA nephropathy, membranous nephropathy and minimal change disease need long-term care to control their symptoms and to prevent progression to end stage kidney disease.
Patients presenting with symptoms including proteinuria, hematuria, hypertension, edema and acute kidney injury, concerning glomerulonephritis require kidney biopsy for diagnosis, followed with immune suppression treatments and meticulous long-term monitoring that includes frequent blood and urine laboratory tests. They may require multiple outpatient visits to monitor their health status changes related to glomerulonephritis or adverse effects of treatment regimens.
The Duke Glomerulonephritis Clinic provides a more convenient and centralized setting to comprehensively manage patients' complicated condition associated with glomerulonephritis. 
Our goal is to localize the care of glomerular diseases. Referred patients with symptoms concerning new onset or recurrent glomerulonephritis can receive prompt testing and continue care at our clinic. By creating a dedicated clinic, we think it is possible to respond quickly to medical challenges occurring during the treatments and to develop a personalized treatment plan for each patient.
In our glomerulonephritis clinic, we are open to
Patients with suspected new-onset glomerulonephritis with proteinuria, hematuria, hypertension, edema, and/or acute kidney injury, who need prompt testing for their diagnosis 
Patients with glomerulonephritis who need long-term care
Patients with existing glomerulonephritis relapse
The Glomerulonephritis Clinic is conducting clinical trials and multicenter registries to improve the health of glomerulonephritis patients. We believe that this will help advance new glomerulonephritis treatments by blending Duke's high-quality personalized patient care with innovative laboratory investigation revealing molecular mechanisms of glomerulonephritis.
Duke Glomerulonephritis Clinic is staffed by Harpreet Singh, MD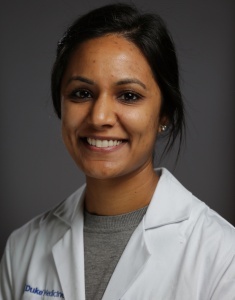 John Duronville, MD, David Howell, MD, PhD and Laura Barisoni, MD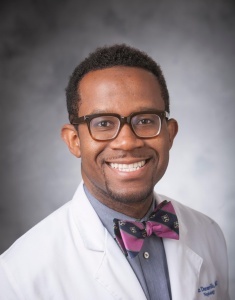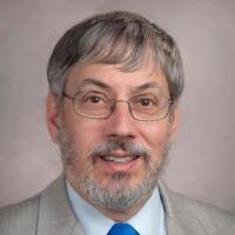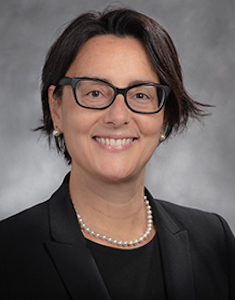 Contact Information
New patients: Please call 919-660-6860 to schedule an appointment. Please include Harpreet Singh, MD in referrals. 
Clinic Information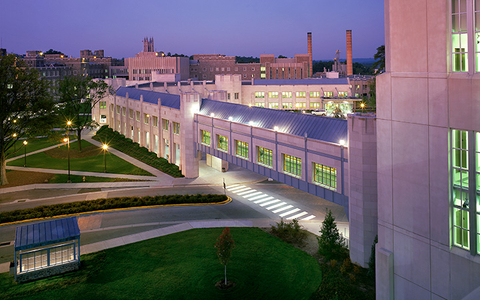 Clinic 2B/2C (Wednesday afternoons)
40 Duke Medicine Cir, Durham, NC 27710
phone: 919-660-6860