History of Duke Nephrology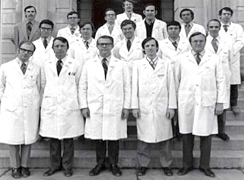 Duke Nephrology enjoys a rich history in both clinical nephrology and research. The division was established in 1962 by the chairman of the Department of Medicine at the time, Eugene A. Stead, MD. Dr. Stead asked Roscoe "Ike" R. Robinson, MD, to form and direct Duke's nephrology division.
Nephrology was a fledgling field in 1962 and didn't have a structured training program. Ike Robinson was able to built a strong foundation for both clinical medicine and basic science research.
Defining the Field of Nephrology
During the 1960's Duke Nephrology headed a strong basic science foundation as well as establishing a strong clinical presence. The division maintained an active acute and chronic dialysis unit as well as a kidney transplant program.
The first kidney transplant was performed at Duke Hospital in 1965 using a living donor. During this time, Dr. Stead created a new physician's assistant program at Duke University in 1965 using former Navy corpsmen partly to help in caring for dialysis and transplant patients.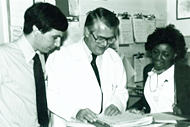 The "first wave" of faculty included Jim Clapp, MD, Charles "Chuck" Hayes, MD, and Caulie Gunnells, MD. Jim Clapp was recruited as a young basic science researcher from the NIH. His focus was on using the single nephron micropuncture technique to study renal tubule function.
Hayes headed the new dialysis program and Gunnells performed renal artery angiography while studying low-renin hypertension. Clapp, Gunnells, and Ruby Wilson, RN, stayed at Duke for their entire careers and contributed both to the excellent academic environment as well as the educational atmosphere at Duke.
Continued Excellence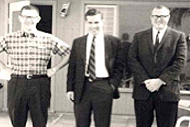 The "second wave" of faculty recruited by Robinson was an equally talented group that included Thomas E. Andreoli, Vincent Dennis, Craig Tisher, and William Yarger.
Tom Andreoli, MD, was interested in lipid bilayer membrane physiology. Vince Dennis, MD, used the isolated perfused tubule to study phosphate absorption and Craig Tisher used various morphological techniques including electron microscopy to study kidney microstructure. Dennis succeeded Robinson as division chief in 1981.
William Yarger, MD, eventually succeeded Dennis as division chief in 1991 and finished his career as chief of the medical service at the Durham VA Medical Center.
Other notable past fellows and faculty members included Gabriel Navar, chair of physiology at Tulane and president emeritus of the American Physiological Society; Jim Schafer, president emeritus of the American Physiological Society, a Homer Smith Awardee, and editor emeritus of the American Journal of Physiology; William Stead, director of the Informatics Center at Vanderbilt University; Paul Klotman, President and CEO of Baylor College of Medicine; and Steve Schwab, executive dean at the University of Tennessee College of Medicine.
Fifty Years of Leadership
Over the past five decades Duke Nephrology has expanded to include 22 full-time faculty members covering the renal services at both Duke University Hospital and the Durham VA Medical Center.
Myles Wolf, MD, MMSc, is the division chief. Duke Nephrology now runs eight outpatient dialysis units, providing care for over 700 hemodialysis patients, including active peritoneal and home hemodialysis programs.
The Duke Transplant Program currently performs 175 kidney transplants and 15 to 20 kidney/pancreas transplants each year. The division is actively engaged in both clinical and basic science research endeavors. The fellowship training program is led by Matthew A. Sparks, MD, Christina Wyatt, MD, and Harpreet Singh, MD
The division continues to produce leaders in nephrology at academic centers and practice groups throughout the United States.
Division Chiefs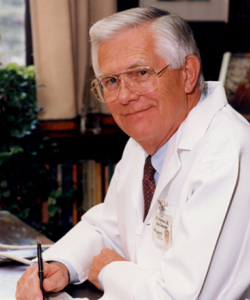 Roscoe R. Robinson, MD, 1962-1981
Past president of the American Society of Nephrology 1981-1982
Past president of the International Society of Nephrology 1990-1993
Founding editor of Kidney International
Retired as vice chancellor for health affairs and professor of medicine at Vanderbilt University School of Medicine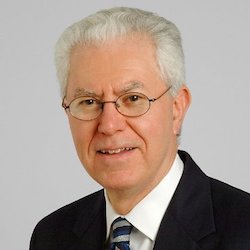 Vincent W. Dennis, MD, 1981-1991
Past councilor of the International Society of Nephrology
Past associate editor of Kidney International
Past chair of the Department of Nephrology and Hypertension at Cleveland Clinic
William E. Yarger, MD, 1991-1996
Past chief of the medical service at the Durham VA Medical Center
Distinguished Faculty Award for Duke University, 2007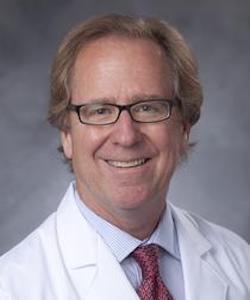 Thomas M. Coffman, MD, 1997-2014
President of the American Society of Nephrology 2008-2009
Distinguished Faculty Award for Duke Medical Alumni Association, 2014
AHA award for excellence in hypertension research
Dean, Duke-National University of Singapore Medical School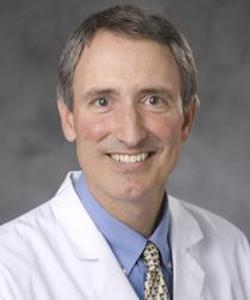 Stephen R. Smith, MD, MHS, 2015-2016 (Interim)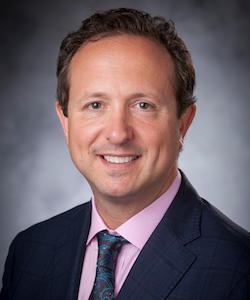 Myles Wolf, MD, MMSc, 2016-present
Member- ASCI, AAP
ISN Council