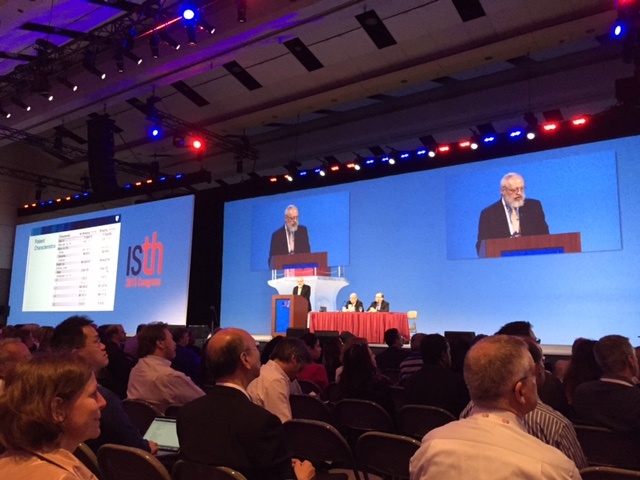 The Hemostasis and Thrombosis Center at Duke integrates inpatient and outpatient clinical services with clinical, translational, and basic research programs. Clinical Studies focus on new diagnostic and therapeutic options for patients with hemmorrhagic and thrombotic disorders. Translational programs apply laboratory investigation to develop new diagnostic tools or to support development of new therapeutic options. Basic research programs are investigating the mechanisms of heparin-induced  thrombocytopenia and antiphospholipid syndrome
This program provides close clinical and research collaborative efforts between clinicians and investigators in multiple subspecialties, including the Departments of Medicine, Anesthesiology, Surgery, Obstetrics and Gynecology, Radiology, and Pediatrics. As part of this collaborative effort, the center participates in a wide variety of clinical and translational research protocols. 
Opportunities exist to rotate through the Hemostasis and Thrombosis Core Laboratory and interact with research programs in the Division of Hematology.
Learn more about the Duke Hemostasis and Thrombosis Center.
Administration
Clinical Research Programs Investigators
Clinical research studies involve the application of new diagnostic studies as well as development of novel therapeutic interventions. Research opportunities in the Hemostasis and Thrombosis Center are available with the following investigators (partial list):
Andra H. James, M.D. : Hypercoagulable states and intrauterine growth restriction
Thomas L. Ortel, M.D., PhD: Genetic and Genomic in antiphospholipid antibody syndromes
Ara Metjian, M.D. : New therapies for patients with hemophilia
Nirmish Shah, M.D. : Use of antithrombotic agents in patients with sickle cell disease in acute crisis.