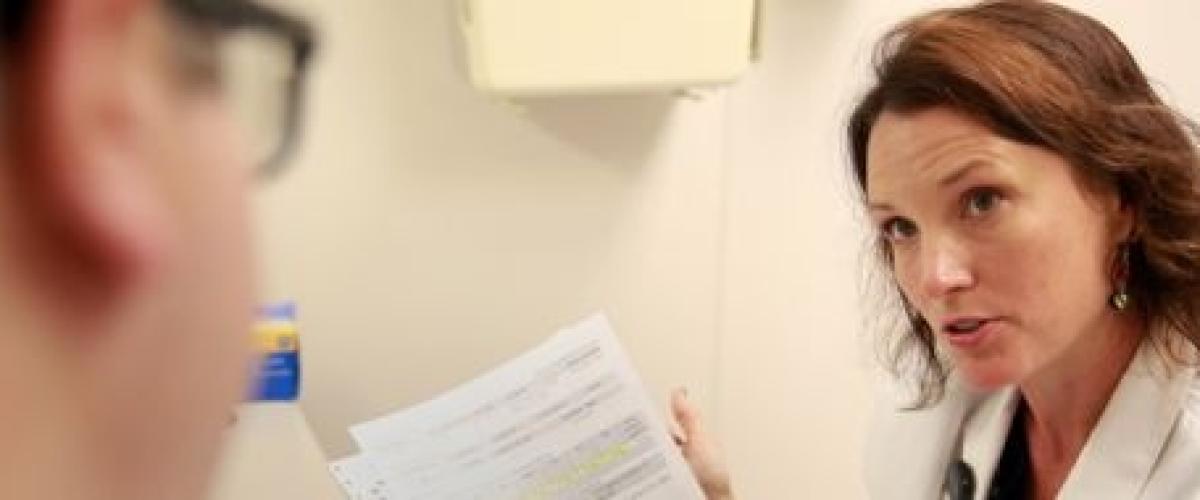 The Division of Hematology offers several education and training programs designed to train outstanding physicians for academic careers in the fields of hematology and oncology.
The division provides trainees with comprehensive exposure to the various disciplines of hematology and oncology and accommodates their specific interests in research and clinical care. Learn more about our education and training opportunities.
Hematology-Oncology Fellowship Program
The Hematology-Oncology Fellowship Program provides clinical training in the comprehensive care of cancer patients and in the diagnosis and management of hematologic diseases.  Additionally, the program offers outstanding opportunities for multidisciplinary bench-to-bedside research and laboratory training in hematology, medical oncology, and bone marrow transplantation.
We seek applicants for our fellowship program who share our desire to provide superb care to our patients while advancing the field of hematology.
Read about program director Carlos de Castro's 2017 Master Clinician/Teacher Award.
Advanced Training Fellowship
The Advanced Training fellowship is designed to prepare physicians for a career in pharmaceutical research and development of innovative clinical trials with novel anti-cancer agents.
Research Career Development
The Duke-UNC Clinical Hematology and Transfusion Medicine Research Career Development Program (K12) provides careful and thorough training of post-doctoral and post-fellowship scholars who are committed to academic careers focused on clinical research in these areas.