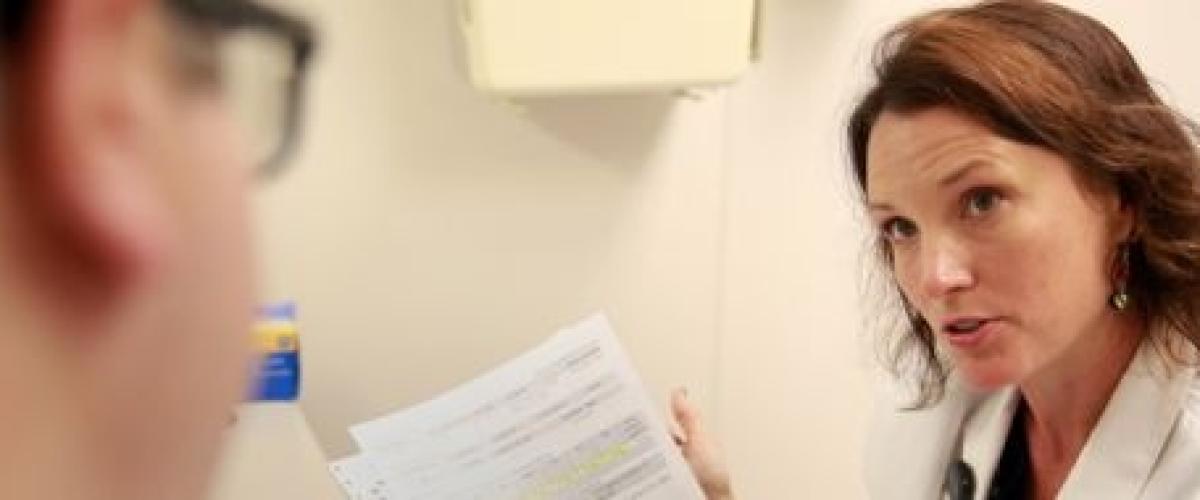 Training Future Leaders in Hematology and Oncology
The Duke Division of Hematology offers several education and training programs designed to train outstanding physicians for academic careers in the fields of hematology and oncology.
The division provides trainees with comprehensive exposure to the various disciplines of hematology and oncology and accommodates their specific interests in research and clinical care.
Fellowship Program
The Hematology-Oncology Fellowship Program provides clinical training in the comprehensive care of cancer patients and in the diagnosis and management of hematologic diseases.  Additionally, the program offers outstanding opportunities for multidisciplinary bench-to-bedside research and laboratory training in hematology, medical oncology, and bone marrow transplantation.
We seek applicants for our fellowship program who share our desire to provide superb care to our patients while advancing the field of hematology.
Read about program director Carlos de Castro's 2017 Master Clinician/Teacher Award.
Advanced Training
The Advanced Training fellowship is designed to prepare physicians for a career in pharmaceutical research and development of innovative clinical trials with novel anti-cancer agents.
Research Career Development
The Duke-UNC Clinical Hematology and Transfusion Medicine Research Career Development Program (K12) provides careful and thorough training of post-doctoral and post-fellowship scholars who are committed to academic careers focused on clinical research in these areas.
Continuing Medical Education
The goal of the Duke Department of Medicine Continuing Medical Education (CME) program is to offer education, training and practice, and guidance in providing exemplary patient care.
Those who attend Medicine Grand Rounds and Hematology Grand Rounds are eligible to receive CME credit. Our events calendar displays the schedule for the department and for the Division of Hematology.
Hematology, Oncology and Cellular Therapy Ground Rounds
Hematology, Oncology and Cellular Therapy Ground Rounds is the major divisional teaching conference for the Divisions of Hematology, Medical Oncology and Cellular Therapy. The conference is held in Room 143 Jones Building on Wednesday mornings from 7:30 a.m. to 9:00 a.m.  In most cases, Grand Rounds will include a case presentation (7:30 a.m.- 8:00 a.m.) followed by either a research seminar, extended case presentation, Pathology Conference or division meeting.
Topics covered include benign and malignant hematology, bone marrow transplantation and solid tumors.  The major emphasis of this conference is communication of major advances in these fields that will be of broad interest to Division faculty and fellows.
Hematology Case Conference
This weekly conference is held each Tuesday from 8-9 a.m. and includes case-based presentations on a wide variety of topics in hematology.
In general, discussion will cover inpatient and outpatient problems, with an emphasis on including primary radiographic data, clinical laboratory results and pathology specimens for review. Several recent articles relevant to the discussion will be presented with each case, with an emphasis on recent research (clinical, translational and basic). 
Other CME programs occur throughout the year, developed by specialists within the medical center. The Duke Office of Continuing Medical Education posts details.
Duke Office of Continuing Medical Education
Office: 3100 Tower Boulevard, Suite 1300, Durham, NC, 27707
Campus mail: Box 104500
Phone: 919-401-1200
Fax: 919-401-1213
E-mail: cme@mc.duke.edu
Web: http://cme.mc.duke.edu/