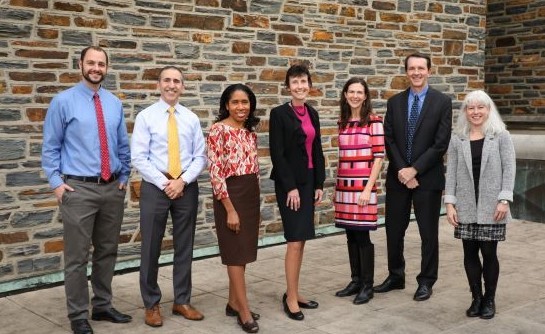 Duke GI places great importance on strong mentoring for students, residents, fellows, and junior faculty. Mentors provide guidance and expertise for both clinical and research paths. In fact, teams of mentors can be very effective in providing guidance across the spectrum of one's career. 
We encourage trainees to meet as many faculty as possible and seek mentors who fit well with each trainee's personality and communication style. Mentors can fall into several categories such as: Career Development Mentor, Content Mentor, and Life Coach Mentor. 
 
Click here to read mentor impact stories from Duke's Gastroenterology Division.
At Duke, our mentoring award is named for Dawn Provenzale, MD, esteemed Duke GI faculty member who epitomizes strong mentorship.