The Duke Gastroenterology Division is proud to highlight a few of the many past and current faculty and fellows who have made notable contributions to the division and the specialty of gastroenterology. 
These distinguished faculty have impacted Duke GI immeasurably, furthering the division's mission with their expertise, accomplishments, innovation, thoughtful clinical care and mentorship.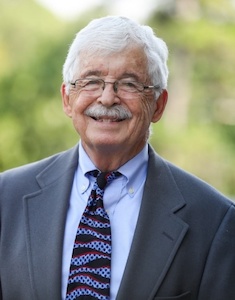 MICHAEL E. McLEOD, M.D.
M.D., Duke University
Dr. Michael McLeod graduated from Duke medical school in 1960 after having completed his undergraduate education at the University of Florida. He remained at Duke for two years of internal medicine residency followed by two years of service in the United States Navy.  He was recruited back to Duke by Dr. Eugene Stead to serve as chief resident.  Dr. McLeod joined the faculty in the Division of Gastroenterology in 1967.  He developed a large clinical practice across the spectrum of gastrointestinal disorders, recognized and admired for his care of patients with functional bowel disorders in particular.  As a teacher, he focused on the importance of the history in the care of patients.  He did not want technologic advances to alter the unique relationship between the physician and the patient.  Dr. McLeod retired from clinical practice in 2000 and was appointed Professor Emeritus of Medicine.  In his retirement, he continued to impact medical education as a preceptor and associate director for the Practice Course for first year medical students until 2015.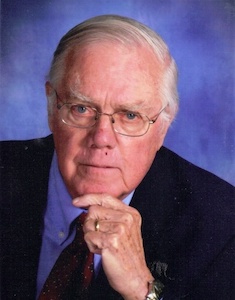 JOHN T. GARBUTT, M.D.
M.D., Temple University
Dr. John Garbutt received his medical degree from Temple University in Philadelphia in 1962.  He completed a rotating internship and residency in Florida and was then drafted into the United States Army.  He served two years in the 11th Air Assault Division as commander of a medical company.  He was discharged to return to medical training, and he came to Duke in 1966 to complete training in internal medicine and gastroenterology.  He joined the faculty in 1968, recruited by Dr. Eugene Stead to pursue basic research in the study of bile acids.  Dr. Garbutt eventually left the lab and became a master clinician, embracing the developments in endoscopy of that era.  He performed the first colonoscopy at Duke in 1971 and was later instrumental in the formation of Duke's inflammatory bowel disease clinic. For over twenty years, he maintained a busy and successful clinical practice until his retirement in 1998.  Dr. Garbutt was a gifted and dedicated teacher to many generations of fellows.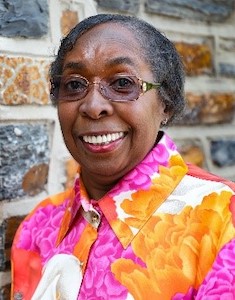 SADYE B. CURRY, M.D.
M.D., Howard University
Dr. Sadye Curry was born in Reidsville, North Carolina and graduated from Johnson C. Smith University in 1963.  She completed medical school at Howard University College of Medicine in 1967.  Dr. Curry came to Duke for her internship in internal medicine in 1967 and became the first African American to complete postgraduate medical training at Duke.  Dr. Curry completed her fellowship training in gastroenterology at Duke in 1972 and became the first African American woman gastroenterologist in the United States.  She was recruited back to Howard University to join the faculty in 1972, later serving as Chief of Medicine at Howard University Hospital.  Dr. Curry retired from Howard University in 2000.  During her career, she served as President of the Leonidas Berry Society for Digestive Diseases and held numerous leadership positions in the National Medical Association.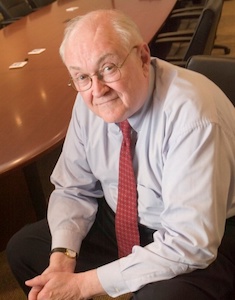 PAUL G. KILLENBERG, M.D.
1938-2008
M.D., University of Pennsylvania
Dr. Paul Killenberg earned his undergraduate degree from Yale University in 1959 and his medical degree from the University of Pennsylvania in 1963. He completed internship, residency and chief residency at University Hospitals and Case Western Reserve University in Cleveland, Ohio.  Dr. Killenberg joined the faculty at Duke in 1972 where he established a clinical practice and research program in hepatology.  In 1984, he became the hepatologist for the newly developing liver transplant program at Duke, where the first liver transplant in North Carolina was performed on November 13, 1984.  Dr. Killenberg also established a research program in hepatitis C infection in the 1990's.  He served as interim Chief of Gastroenterology from 2002 to 2004.  In 2006, he retired from his clinical practice at Duke and became Professor Emeritus.  He received the Duke Medical Alumni Association's Distinguished Faculty Award in 2006 and continued to care for patients at the Durham Veterans Affairs Medical Center until his death in 2008.  While his contributions in the field of liver disease were many, Dr. Killenberg said his proudest professional accomplishment was the training of hundreds of medical students, residents and fellows. In 2002, the Division of Gastroenterology created the Paul G. Killenberg, M.D. Faculty Teaching Award and named him the first recipient.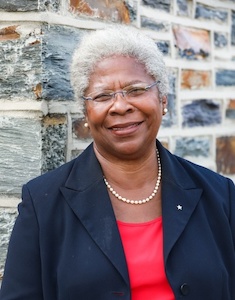 JOANNE A. P. WILSON, M.D.
M.D., Duke University
Dr. Joanne A. P. Wilson was born and raised in Raleigh, North Carolina, receiving her undergraduate degree in Chemistry with Highest Honors from UNC Chapel Hill in 1969, following which she enrolled at Duke medical school.  She was the only African American in the class of 1973 and the second African American woman to receive a medical degree from Duke.  She completed her clinical training in Boston and Washington, D.C. and joined the faculty of the University of Michigan in 1978.  In 1986, Dr. Wilson was recruited back to Duke to join the Division of Gastroenterology.   She was the first African American woman to receive tenure in the School of Medicine and the second woman of any race or ethnicity to attain the rank of Professor in the Department of Medicine at Duke.  She was heavily involved in the American Gastroenterological Association throughout her career, ultimately serving as Secretary.  For more than thirty years, Dr. Wilson was one of the busiest clinicians at Duke, developing an outstanding reputation for her endoscopic prowess and astute diagnostic skills in all areas of gastroenterology, particularly inflammatory bowel disease.  While training dozens of fellows during her career, she was an inspirational figure and role model to many young physicians.  Among her numerous awards, Dr. Wilson received the Distinguished Faculty Award from the Duke Medical Alumni Association in 2011 and the Master Clinician/Teacher Award from the Duke School of Medicine in 2019. The Division of Gastroenterology established the annual Joanne A. P. Wilson Lecture in 2021 to honor Dr. Wilson and her many accomplishments.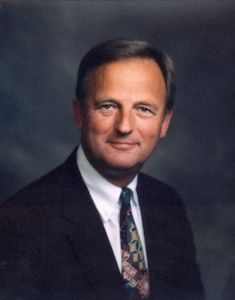 PETER B. COTTON, M.D.
Dr. Peter Cotton was born in England.  He completed his medical education at Kings College in Cambridge University and then St. Thomas' Hospital and Medical School (London) where he graduated in 1963.  He spent the next decade in postgraduate training and ultimately pursued a career in gastroenterology.  He became a pioneer in the field of endoscopy and particularly in the development of endoscopic retrograde cholangiopancreatography (ERCP).  He came to Duke in 1986 as Chief of Endoscopy and built a state of the art endoscopy unit.  When Dr. Ian Taylor left Duke to become Chair of Medicine at Medical University of South Carolina, he recruited Dr. Cotton to lead their Digestive Disease Center (1994-2007). Widely regarded as a gifted endoscopist, Dr. Cotton has trained countless fellows in advanced endoscopic techniques over the course of his career.