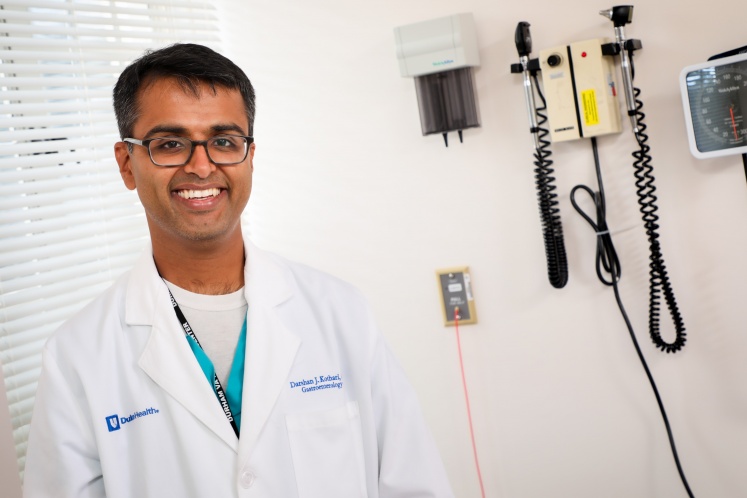 The Duke Pancreas Program provides comprehensive, multidisciplinary evaluation of benign, pre-malignant and malignant conditions including recurrent acute pancreatitis, autoimmune pancreatitis, chronic pancreatitis, exocrine pancreatic insufficiency, pancreatic cysts, familial pancreatic cancer syndromes, and pancreatic cancer. 
Our dedicated team of medical pancreatologists, advanced endoscopists, registered dietitians, radiologists, oncologists, pain specialists, psychologists, endocrinologists, and surgeons meet regularly to manage cases in collaborate fashion. Our center is only one of few in the country performing endoscopic pancreatic function testing for the diagnosis of early chronic pancreatitis.
Our program participates in several research programs and clinical trials that advance the understanding of acute pancreatitis, high risk pancreatic cancer screening, pancreatic cysts, and pancreatic fluid drainage.
As a National Pancreas Foundation Center of Excellence, our team leads community-based programs including awareness events and patient support groups.
Click here to learn about early diagnosis of pancreatic cysts, clinical trial access, and how Duke Pancreas Program's multidisciplinary approach can benefit patients.   

Duke Pancreas Program is one of few centers to offer endoscopic pancreatic function testing, read more here.
Providers:  Darshan Kothari, MD (Program Director),  Stanley Branch, MD,  Rebecca Burbridge, MD, Erin Garris, PA,  Alyson McGhan Johnson, MD,  Paul Jowell, MBChB,   Jorge Obando, MD,   Joshua Spaete, MD,