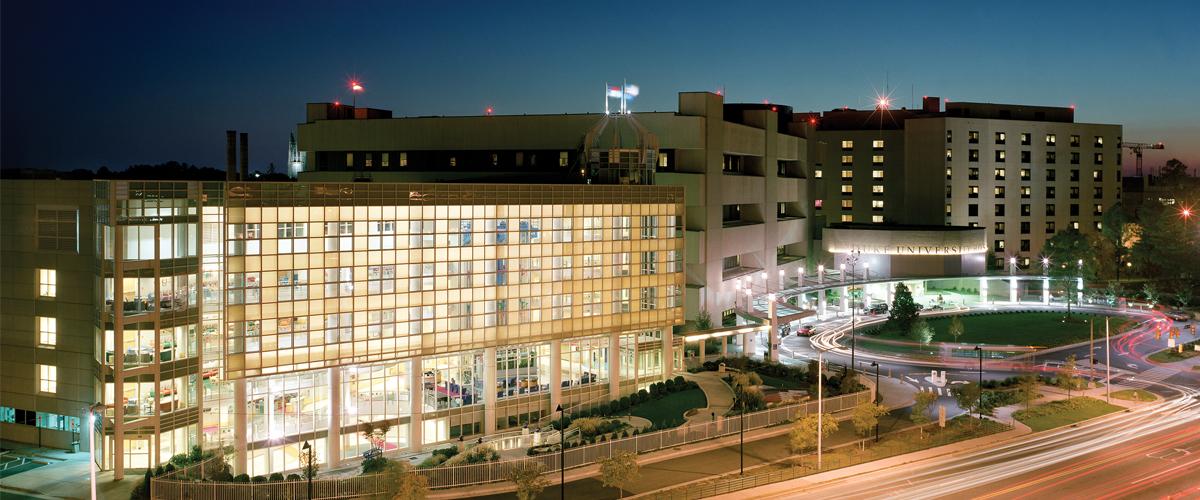 Among the largest cardiovascular programs in the country, the Duke Division of Cardiology is dedicated to excellence in patient care, teaching, and research.
The division has long excelled in basic science research in all aspects of cardiovascular medicine, and these efforts have markedly expanded in recent years. Their growth coincides with the development of new genomics and genetics initiatives.
Cardiology Research Leader
Research in the clinical sciences is led by the Duke Clinical Research Institute (DCRI), the premier academic research organization worldwide.
The predecessor to the DCRI is the Duke Databank for Cardiovascular Disease, which today is the world's oldest and largest compilation of information on the outcomes of heart care. Use of this databank has shaped the practice of cardiology around the world.
A number of clinical trials are currently under way in such areas as coronary artery disease, valvular disease, heart failure, and electrophysiology.
Learn more about our efforts in clinical research.
1,600+ Heart Transplants
In the same weekend that the Duke Heart Center turned 25, it also marked 1,600+ heart transplants.
Chetan Patel, MD, associate professor of medicine, and Joseph Rogers, MD, adjunct professor of medicine, are featured in the local-news video above. Click for full story.