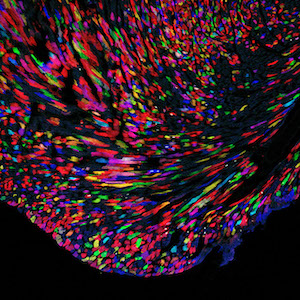 Support Duke Cardiovascular Research
The Duke Cardiovascular Research Center is on the forefront of discovery science to defeat heart disease. Our team of physician-scientists are striving to better understand and treat heart disease. A gift to the Duke Cardiovascular Research Center will help push cardiovascular research forward.
Giving opportunities include planned gifts, memorial and honorary giving, securities, and direct gifts. 
We need your help!  Please contact us to explore the best way for you to make a difference in cardiovascular discovery research. Gifts at all levels help cardiovascular research move forward.
Please click here to make your donation.
Contact us
Howard Rockman, MD
Director, CVRC
Chris Holley, MD, PhD
Associate Director, CVRC
Maria Rapoza, PhD
Executive Director, CVRC
Supporters