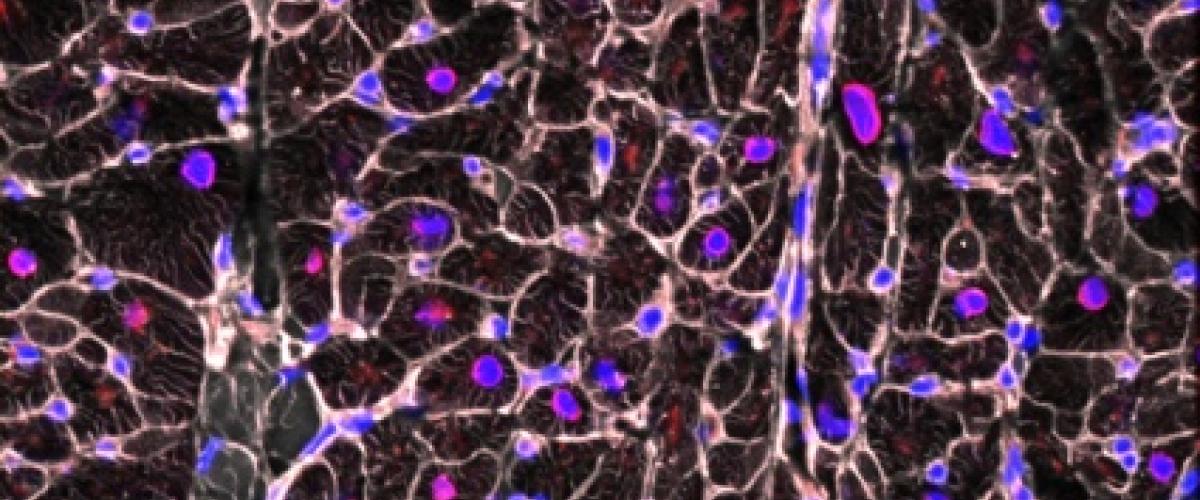 Leaders in Cardiovascular Research
Basic science research discoveries are foundational to improving cardiovascular health and curing heart disease. The Duke Cardiovascular Research Center is a world leader in basic cardiovascular research. Our work is led by prominent scientists, many of whom are also dedicated physicians, working to improve patient care through new discoveries.
Working Toward the Future
Research remains foundational to addressing impending challenges in cardiovascular disease.  The basic and translational scientists in the Duke Cardiovascular Research Center have a mission of service to guide Duke Heart toward the future, by promoting creative integration across the basic, translational and clinical enterprise to accomplish key initiatives in discovery science, innovation, preventive cardiology, and cardiovascular disease treatment.
The Duke Cardiovascular Research Center is now ramping up to strengthen this continuum of cardiology research, which culminates in improved patient care.  The CVRC also has a mission of scholarship, training, and mentoring to develop the next generation leaders.  To accomplish these goals, the Cardiovascular Research Center is eager to partner at all levels—with caregivers, other institutions, industry, and innovative thinkers willing to contribute to this cause and answer the call to action. 
Together, we can make an investment in a future with better tools and medicines for the prevention and treatment of cardiovascular disease.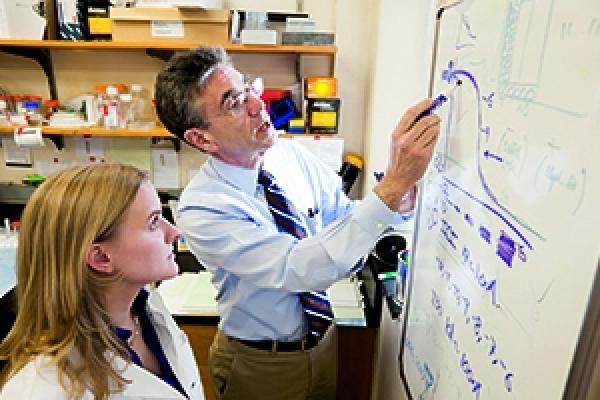 The chemistry of discovery
Duke CVRC's Nobel Laureate, Robert Lefkowitz, MD, on how science develops from asking big questions and accepting inevitable failure.
The Victor J. Dzau Lecture Series in Cardiovascular Research supported by the Mandel Foundation
The Victor J. Dzau Seminar Series features presentations on cardiovascular topics by visiting researchers and Duke faculty.   
Walter Koch, PhD  (right)  Instructor in the Department of Surgery will be the presenter on September 20, 2023.
Latest News