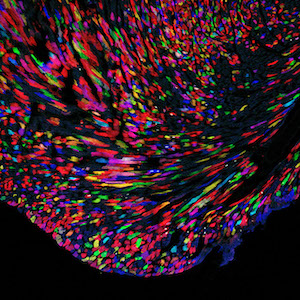 The Victor J. Dzau Lecture Series in Cardiovascular Research supported by the Mandel Foundation will be held on Wednesdays from 12-1 p.m. on the dates specified below. Lunch will be provided.
All events will be held via Zoom September through October 2020 and beginning March 2021 in Nanaline Duke Room 147 unless otherwise indicated. 
For more information contact Cheryl Woodard at cheryl.woodard@duke.edu. View past seminars.
Date
Speaker
Organization
2020
 
 
12/9/20
Sihem Boudina, PhD
University of Utah
 
 
 
2021
 
 
1/13/21
Anthony Gramolina, PhD
University of Toronto
2/24/21
Ada Weinstock, PhD
New York University Grossman School of Medicine
3/16/21

Yibin Wang, PhD

Yibin Wang, PhD

3/24/21
Christopher Hughes, PhD
UC Irvine
3/31/21

John Chorba, MD

University of California San Francisco
4/28/21
Paul Burridge, PhD
Northwestern University
9/1/21
Cary Ward, MD
Duke University
9/15/21
Michael D. Gunn, MD
Duke University
11/10/21
Niels Voigt, MD
University Medical Center Göttingen
12/15/21
Mark McCauley, MD, PhD
University of Illinois at Chicago
 
 
 
2022
 
 
1/19/22
Alem Kahsai, PhD
Duke University
2/16/22

Chien-Jung Lin, MD, PhD

Washington University in St. Louis
3/9/22

Reza Ardehali, MD, PhD

University of California, Los Angeles

3/16/22

Mark Gladwin, MD

University of Pittsburgh
5/4/22

Ethan Weiss, MD

University of California, San Francisco

5/18/22

Kelly A. Frazer, PhD

University of California,

San Diego