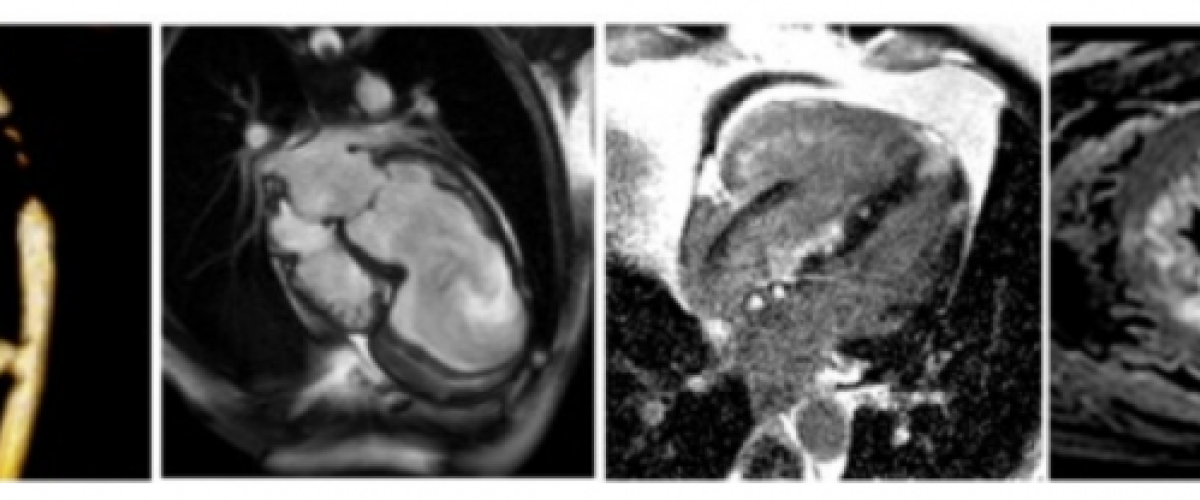 Secure, electronic access to your patient's imaging report and study
For every study performed at the DCMRC, we provide the entire study and report electronically to the referring physician using a browser-based viewer.
When to Refer a Patient
Sample indications/anatomical regions appropriate for MRI evaluation include:
Aortic dissection and other aorta abnormalities
Cardiac thrombus
Cardiac mass/tumor
Cardiomyopathy
Carotid artery disease
Congenital heart disease
Heart failure
Lower extremity stenosis
Ischemic evaluation
Infiltrative disease
Pericardial thickening, cysts, and mass
Pericardial effusion
Peripheral artery disease
Shunt
Valvular conditions
Vascular disease
Myocardial viability assessment
Contraindications
As an initial screening tool for referring physicians, MRI is contraindicated for patients with the following:
Aneurysm clips
Carotid artery vascular clamp
Neurostimulator
Insulin or infusion pump
Implanted drug infusion device
Bone growth/fusion stimulator
Cochlear, otologic, or ear implant
The following patients may possibly undergo cardiac MR imaging if cleared with additional screening: 
Cardiac pacemaker
Implanted cardiac defibrillator

Patients with severe renal failure may undergo cardiac MRI but will be unable to receive gadolinium contrast.

Patients with a history of titanium aneurysm clips or non-titanium clips labeled 'MR compatible' may enter the scanner once cleared by a physician responsible for the implant.
Scheduling
For more information or to refer a patient, please call 919-668-6960.
To assist us with scheduling a patient, please fill out and fax (919-668-5588) the referral sheet below for:
Or, have the following information ready when you call:
Name and phone number of the patient
Indication(s) for the exam
Name and phone number of the referring physician