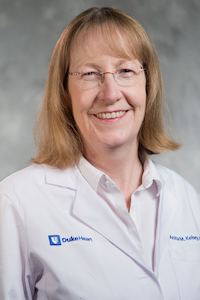 Anita M. Kelsey, MD, MBA
Medical Director Duke Cardiac Ultrasound Certificate Program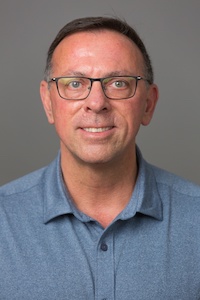 Richard Palma BS, RDCS, RCS, ACS, FACVP, FSDMS, FASE
Director of the Duke Cardiac Ultrasound Certificate Program 
Richard Palma ("Richie") graduated from Northeastern University in 1987 with a BS degree in Cardiovascular Health and Exercise. He has been a cardiac sonographer for more than 30 years. He was previously employed at Saint Francis Hospital and Medical Center, Hartford, CT, where he founded an allied health professional program in cardiovascular technologies, the Hoffman Heart and Vascular Institute School of Cardiac Ultrasound. The program is nationally recognized with a 100% employment success rate and 100% pass rate on the national exam credentialing. 
Richie is nationally recognized as a Fellow of American Society of Echocardiography (FASE), Fellow of the Alliance of Cardiovascular Professionals (FACVP) and Fellow of the Society of Diagnostic Medical Sonography (FSDMS).  He was among the first in the U.S. to achieve certification as an Advanced Cardiac Sonographer (ACS). He received the Distinguished Educator Award from the SDMS in 2011. He was on the original task force that wrote the current National Education Curriculum (NEC). He has chaired the ASE educator summit for several years and has been actively involved in many national committees including:
Ethics Committee (ASE)
Ethics Committee Chair (CCI)
Advocacy Committee (ASE)
Sonographer Education and Training Committee (ASE)
Career Development Committee (SDMS)
National Membership Committee (SDMS)
Continual Education Committee (SDMS)
National Educational Curriculum Task Force (SDMS)
Conference Management Committee (SDMS)
Item Writer (ARDMS) and (CCI)
National Liaison CCI-ASE
International Education Task Force (ASE) Chair
Board of Directors (ASE)
Board of Directors (SDMS)
A nationally recognized speaker and educator, Mr. Palma has lectured over 200 times nationally at the ASE, SDMS, and hospitals throughout out the country. He is also recognized for his international work. He has lectured in India and Indonesia as part of the ASE's medical international outreach education programs.
Palma authored the recently published Echocardiographer's Pocket Reference, 5th Edition, the primary reference manual for sonographers and students of echocardiography.